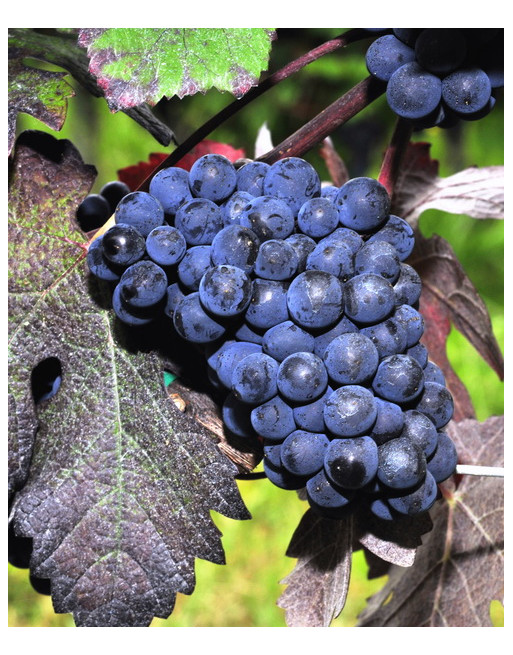  
Teinturier
Red vine used to make herbal teas improving blood circulation and footbaths. Very black grape bringing color to grape juices. 
In container of 25 liters, webbed on a metal hoop and delivered on pallet by courier.
Also called VITIS TINCTORIA in the ampelographic dictionary of Viala and Vermorel. Its leaves are full of tannins, blush in June, and are used to make venonotonic herbal teas, as well as footbaths to promote circulation in heavy legs. Grapes small to medium, very black.
Data sheet
Color

Black

Ripeness MAR

Ripeness BOR

5-10/09

Ripeness PAR

20-25/09

Area of plantation

2

contenance
No customer reviews for the moment.
Customers who bought this product also bought: